Better Through Design, Made in Australia. 
SuperPro is an innovative Australian manufacturer of automotive polyurethane suspension bushings, control arms, swaybars and other suspension components for both 4x4 and performance vehicles. SuperPro is based in Brisbane, Queensland and does all engineering and manufacturing on site, ensuring the best quality product. Engineered to outperform, SuperPro's specially formulated and high-quality components are designed to create suspension solutions for better stability, handling and control in both on and off-road applications.
---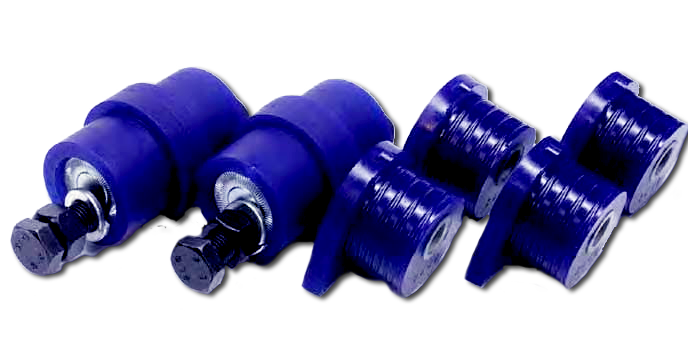 We innovate
The base material used by SuperPro is a polyurethane elastomer; a class of Thermosetting synthetic polymer that involves the reaction of various types of isocyanate resins with curing agents. This gives an extremely durable material with the best features of both rubber and plastic. Since the introduction of polyurethane into the aftermarket suspension industry in the early 80s, many have tried but few have succeeded in creating a product with consistent, accurate and durable results.
SuperPro Bushings can be used in strut bars, radius rods and trailing arm locations, which will improve the road holding, road handling and tyre wear of any passenger car or 4WD. This is possible because SuperPro products achieve consistent tyre-to- road alignment, particularly under braking and cornering loads. In many cases, there is little to no effect on NVH (noise, vibration and harshness) as a result of careful design by our Research and Development Technicians.
SuperPro is supported by a full time, dedicated Research and Development Team with over 40 years of automotive industry experience in the toughest environments in Australia. SuperPro suspension bushings are also now exported across the world, including Europe, Africa, America and Asia. All SuperPro suspension bushings are designed to suit and enhance the application for all markets and global applications.
SuperPro products provide the user with several benefits such as:
Maintained steering geometry

Enhanced handling & ride characteristics

A safer vehicle with more grip

Superior replacement and repair performance

Getting back that new car feel

Improved tyre wear, fuel efficiency and reduced running costs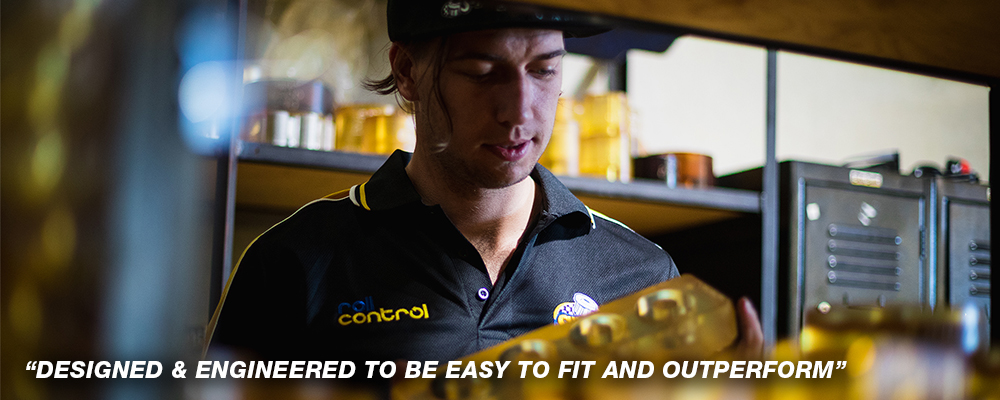 Easy to Fit
All our products are designed to be simple and effective, aiming to save time during the fitment process and give the most effective suspension solution. By following our easy step by step fitment process that is included with every product you purchase, you will be saving both time and money by choosing SuperPro!
Australian Owned & Manufactured
We are proud of the fact that SuperPro is 100% Australian owned and manufactured. All our suspension parts are meticulously tested and trialed in the harshest Australian conditions, ensuring our products will perform to the highest ability, no matter the task or terrain. Keeping the designing and manufacturing processes in Australia ensures that every one of our products is perfect through a very high-level production process.

Driven by dedicated R&D - ENGINEERED TO OUTPERFORM
SuperPro polyurethane suspension bushes are specially developed from scratch to take advantage of the unique properties of our specially designed polyurethane. Polyurethane Bushings from SuperPro are the only polyurethane products that are fully supported by a professional research and development program with many years of hands on experience in the automotive suspension industry.
SuperPro research and development includes rigorous testing in the lab, on the road, in the bush, and on the track. SuperPro innovates with the latest technology in polyurethane and suspension design to give our customers the best possible suspension and chassis solutions.
At SuperPro:
We have experience with leading automotive manufacturers

Our innovations are tested in the most extreme conditions from Antarctica to the Sahara

Have flexible, state-of-the-art manufacturing facilities that underpin superior quality
Since 1970, the innovative progression of SuperPro has produced the following improvements: 
Bullet Grooves - Allowing for variances in control arms or spring eyes
Double-Helix Grooves - Used inside the bush and outside surface of the crush tube. Especially suitable for greaseable shackles
Self-Lubrication - Extends bush durability, excludes contaminants and assists polyurethane flow into grooves
Voiding - Allows polyurethane to be displaced into grooves under load, reducing NVH (Noise, Vibration, Harshness)
Knurling - Reduced surface area ensures unrestricted pivoting of control arms
Caster off set Bushings - Provide caster correction in non-adjustable suspensions
Tangential Grease Grooves - Allows grooves to store grease; reducing friction between shackle bush heads and shackle plates, which reduces noise
Extreme Factor - Extra offset castor correction bushings for extreme-lift 4WD applications
Superior Raw Material - New advanced technology in polyurethanes
Turbo Style Voiding - A high performance bushing to reduce engine movement & minimise transmission of high frequency vibrations by use of a unique turbo pattern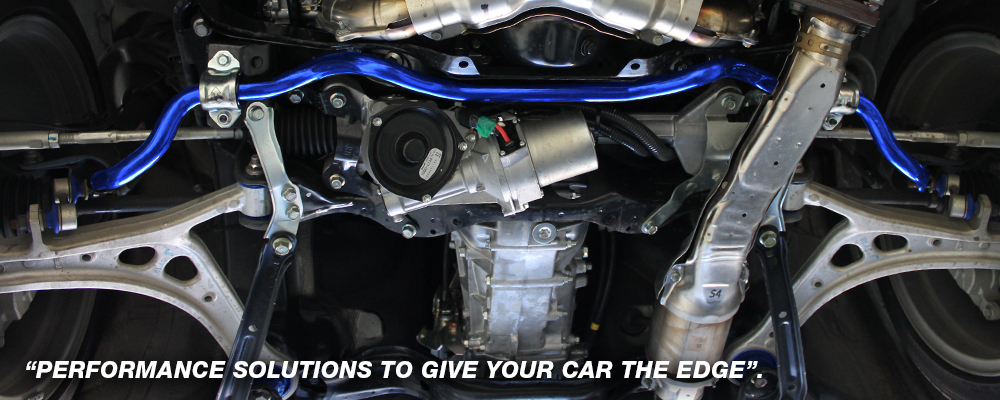 Superior Material
The base material used by SuperPro is a polyurethane elastomer; a class of thermosetting synthetic polymer that involves the reaction of various types of specialized resins with curing agents, to give an extremely durable material with the best features of rubber and plastic.
Largest Range
SuperPro has the largest range of aftermarket suspension bushes and other components. We have over 7,000 specialized parts, we pride ourselves on giving as many vehicles as possible the best suspension fitment opportunities. Our range is constantly growing, in fact by 18% every year. With over 7,000 individual parts fitting more than 175,000 different applications. Plus 1,300 Euro parts that have over 21,000 vehicle applications. SuperPro has got your suspension covered!